Clean Slate Laser Tattoo Removal Every Thursday at Bullseye!

About Mary Garnett and Clean Slate Laser Tattoo Removal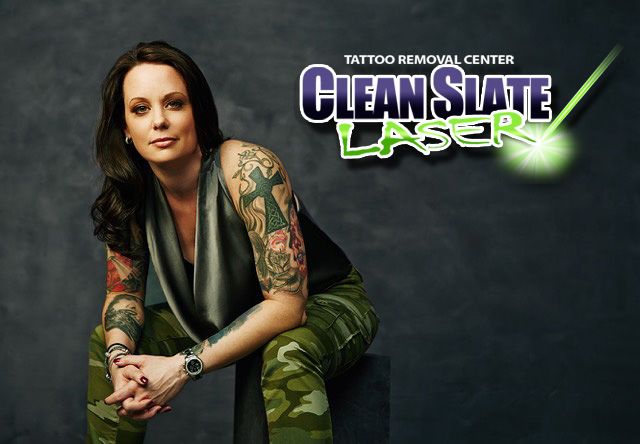 Mary Garnett first learned about laser tattoo removal more than 10 years ago while working for a dermatologist in NY. Her fascination with tattoo removal drove her to obtain formal training from Cynosure Laser, New Look Laser College and The National Laser Institute. Once certified, Mary worked for an established laser center in NY and in 2012 moved on to open her own business, Clean Slate Laser Tattoo Removal in White Plains, NY.
Mary has hundreds of clients and is well known in NY as the industry expert when it comes to tattoo removal. No other Laser Center in Westchester County specializes exclusively in tattoo removal. Clean Slate Laser is also one of the first laser centers in the United States to own a PicoSure Laser, the world's most effective laser for tattoo removal.
PicoSure™ Laser
In the late 1980's, Q-switch lasers started being used for tattoo removal and remained the most effective technology available until recently.
In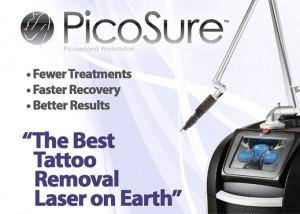 2013, after more than a decade of development, Cynosure released a brand new technology called PicoSure™, which has completely revolutionized the tattoo removal process.
Traditional Q-switch lasers emit energy in nanoseconds (millions of a second). PicoSure emits energy in picoseconds (trillionths of a second) – a thousand times faster than nanoseconds.
picosure.
This rapid energy pulse obliterates ink molecules into dust like particles, allowing them to be easily flushed out by your body's natural immune system.
PicoSure laser tattoo removal treatments are safer, faster, less painful and significantly more effective than anything available previously.
Clean Slate Laser Tattoo Center in White Plains, NY was one of the first 50 providers in the United States to obtain a PicoSure laser. We have had clients come to our White Plains, NY office from as far away as Canada and Delaware in order to be treated from one of the first and most experienced PicoSure operators, Mary Garnett.
Call or email Mary today to schedule a free consultation.
Phone: 914-949-7943
Email: info@cleanslatelaser.com